Candance (the owner of Rescue Ranch)
****
Travis and cammilla
Robi jo 16
Clayton 15
Kory Anne 14
Westyn 10
Barret (girl) 13
Chase 16
****
Sam whitwiki (male) and Mikaela Banes
Pheobe (one week)
Asher (6 months old)
Belinda and Nicole (left to right)
Lisa
(girl) jazmine
Twin to below
(boy) adam
******
Tamsyn 21
Gregor 21
***********
Tommy Anderson
Kate Parker
Kate and Tommy
Bella Parker
History:
Tommy is an ex hockey player turned ballet dancer, who likes to "romp the yard" more or less in his "spare" time.
(17yrs)
Kate has been dancing since she was little trained by her mom then self trained after 12 after her parents died, she tapes ballet videos and mimics them, becoming a fantstic dancer she wasnot accecpted into to the ballet until she had proved her worth and she danced as cinderella in the glass slipper, a highly thought of dance.
PS: her and tommy are a thing.
(17 yrs)
Bella is a 13 year old who thinks the world of her sister, their parents died when she was 8 and she loves ballet as much as her sister
(13 yrs)
*************************
Aslan and Peggy (own a ranch and pine hollow)
(Foster parents)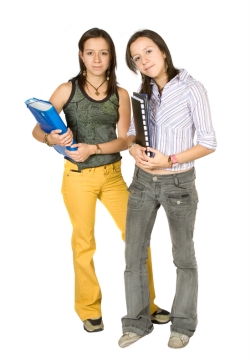 Anya (left) and Aurora, 17 years old
Anyas mare:
Tardees Angel In Black
Aurora's mare:
Moon Over Ocala
***************
Name:
William Moore
Nickname:
Will
Age:
17
Nariko 16 years old
Kai 14 years
THE HISTORY:
William has moved around a bit earning money to send back to his sisters they lived in a small one bed room flat sharing a bed ever since their parents died.......rather ever since their father slain their sleeping mother and then himself too drunk to consider the three sleeping children. what they own is little everything else sold to pay for the funerals continual moving to prevent the system from catching them and putting them in yet another home, William will put his life before his sisters to protect them at all costs.
***************
is a prince, his father is king of Arabia and he has his own mansion.
he is 33years old.
everyone calls him Sheik his royal title only his love calls him Raschid
In a relationship with Evie
Evangleine Delahage
"Evie" is 23years old and under the spell of love.
her sheik means the world to her but she is low on his list of priorities
***********************
Lila 5 yrs
Annabelle 5 yrs
Emily 5 yrs
Blaine 5 yrs
Callum 5 yrs
Harrison 5 yrs
***************************
sherry is a rodeo queen, been there done that she ropes and ties and barrels and wrestles with the best of the cowboys!
She started at the age of 5 with her parents who've now been gone some a year and a half she carries on with her horses and two siblings who relie on her she is now 25yrs old
Brother: Erik 2yrs (raised by his oldest sister)
Sister: Anastassia 4 yrs
*************************
Jaquelen "Jackie"
28 years old breed vanners and friesans
shown here with prophet
and here with her #1 fav stag Pagan
Mark and Imogen (her twins....not born yet)
*********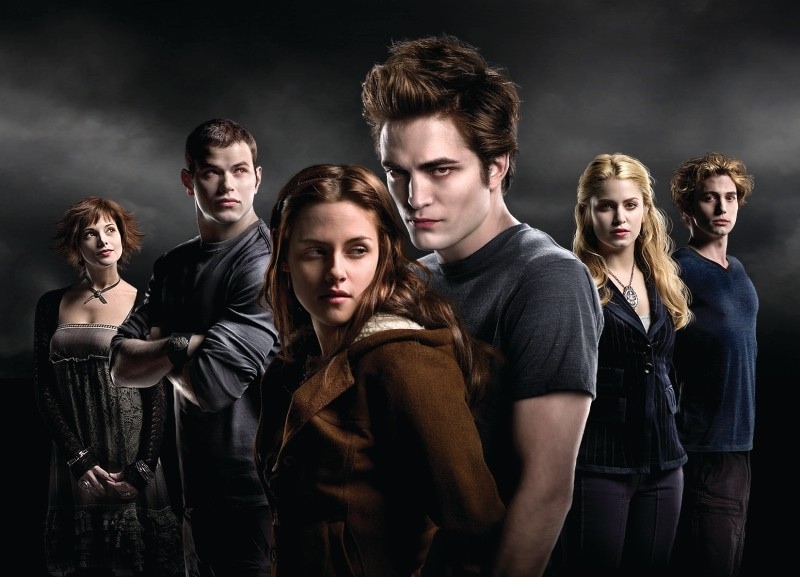 Alice Cullen, Emmett Cullen, Bella Swan,Edward Cullen, Rosalie Hale, Jasper Hale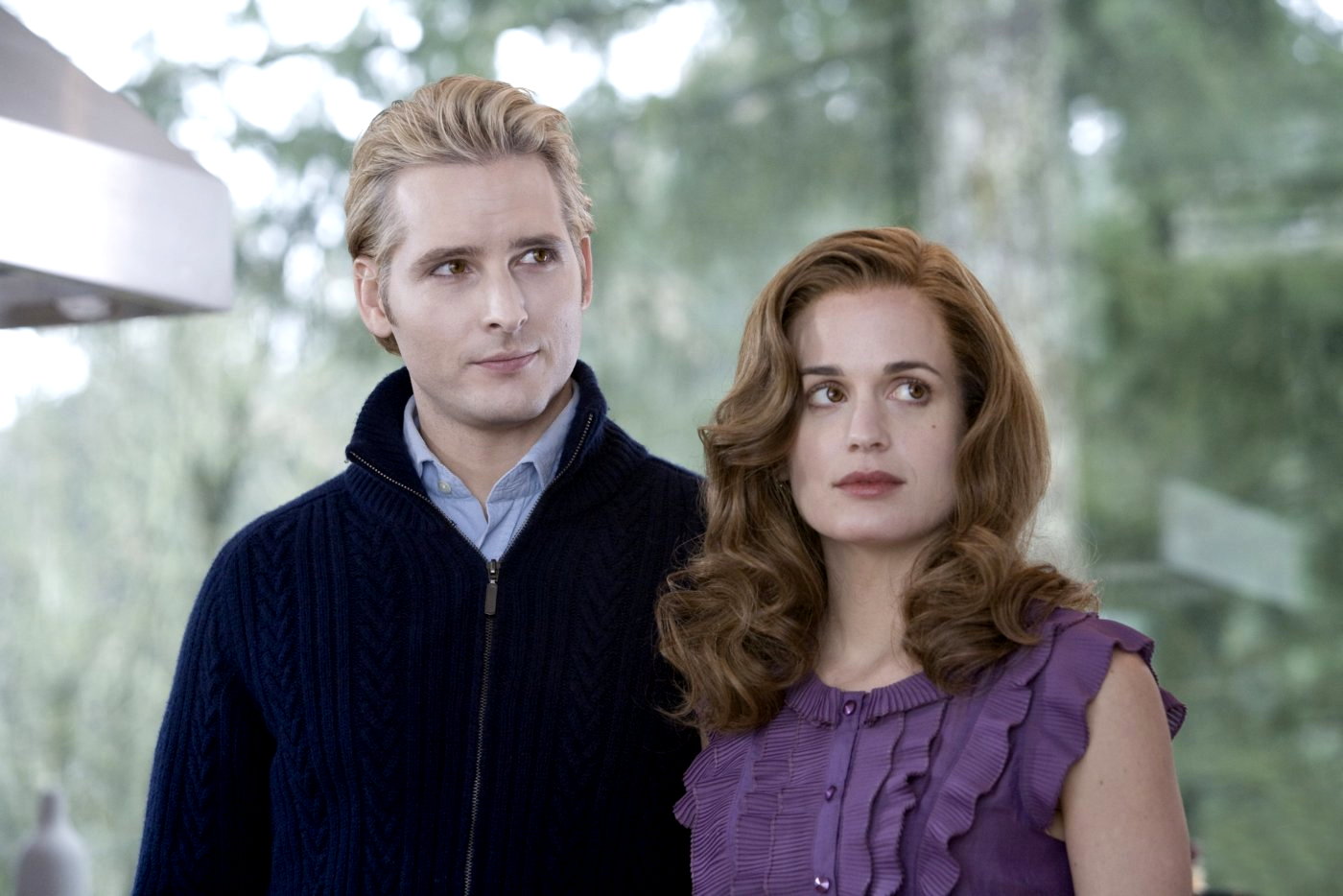 Esme Cullen and Dr. Carlisle Cullen
more ed and bella
alice and Rosalie
(with longer hair)
*********************************
Drovers Run:
Claire McLeod
Dog: rob
Claire was born and raised on Drovers Run. At 15 she left boarding school to live
and work on the property fulltime. She is an exceptional stockwoman who worked
side-by-side with her father until he died, leaving her as the capable manager
of Drovers Run. Claire wears her authority well – a sense of stillness and calm
at the centre of her constant activity. She never talks down to her workers,
instead acting like one of them. Yet she is amusingly out of her depth when it
comes to small talk and matters of the heart.When her half-sister Tess returns
to Drovers Run, the outside world and a whole new way of life is forced upon Claire.
Claire finds herself out of her depth as Tess reminds her that life is not just
about work, and that she is, in fact, a woman. Claire will see her life and sense
of self completely transformed by her exotic, fiery sister from the city.
Tess silverman McLeod
Tess is a vivacious firebrand ready to take on the world. She was born at
Drovers Run to Jack's second wife Ruth and was the product of a passionate
but doomed relationship. Following Jack's death Tess returns to Drovers Run
thinking she'll sell her share and become wealthy, only to realise the property
is in debt.But Tess is endlessly resourceful and self–reliant and adapts to her
surroundings, realising she must work with her sister to free Drovers Run of
financial trouble.Tess is not someone who can be ignored. Everything is big,
loud and full on, with never a dull moment. Her optimism and "can do" philosophy
are infectious and she injects passion and energy into daily life at the property.
What Tess gets in return is what she has always been looking for and gone
without – a sense of belonging which forms a poignant counterpoint to the
strength and resilience she presents to the world.
Jodie Fountian
Jodi is an exuberant 17-year-old who has ambitions to be rich and famous.
She was born at Drovers Run, the daughter of Meg the housekeeper who moved to
the property with her husband, a stock hand, before he left her. Jodi and her
mum are very close, sharing a love of the land and the Sunday night TV movie.
When she became a teenager, Jack McLeod paid for Jodi to attend a girls' boarding
school in the city – and her social life took off.Jodi can hold a tune, is not
afraid to perform, and has a pretty face. Well–meaning people told Meg that Jodi
should take music and drama lessons at school and unwittingly fuelled her dreams
of being famous. Having just completed her year 12 exams Jodi is trying to decide
what her life is meant to be. Her secret ambition is to be a personal stylist.
She sees it as the first steps to Hollywood and fame. Jodi thinks working on
Drovers Run will be a real drag but what she will learn is love, loyalty and a
lot about who she really is – even if she doesn't become famous for a week or two.
When she turns 18, she finds out with much distaste that her real father is jack McLeod.
Becky Howard
Strikingly and feisty Becky Howard has lived 19 hard years but has no idea how
strong she really is until she moves to Drovers Run. Becky comes from a difficult
family life and has a tarnished reputation in the local town. She behaves as
though she doesn't care but deep down Becky idolises Claire McLeod and would love
to be like her. She yearns for the respect Claire gets from the men in the town.
When Becky gets into serious trouble Claire offers her the chance to come and live
at Drovers Run. No one has ever supported Becky before and she is overwhelmed by
the McLeod sisters' unconditional generosity. Working on Drovers Run is a physical
and personal challenge for Becky but she quickly becomes a Jill of all trades and
discovers she has a flair for fixing machinery. Gradually, Becky develops into a
strong, loyal and truly free young woman – and love is the transforming force.
Meg Fountian (lives on drovers run)
Meg moved to Drovers Run with her ex–husband in 1977 to work as the housekeeper
and nanny following the death of Jack's first wife. Her husband left when she
became pregnant with Jodi, but Meg had fallen in love with Drovers Run and
decided to stay. Jack's death rocks Meg's world to the foundations. She thinks
maybe it is a sign to move on, perhaps to where there are more opportunities for
Jodi. But things change when Tess and Claire decide to manage Drovers Run. The
spirit of adventure and a chance to stick it to certain members of the community
who say it can't be done draws Meg. Meg has always served others, and now she can
be an equal member – and part of a team.Meg is the mother figure in the series.
She's a warm-hearted person who embraces life no matter which way it turns because
she has a sense of duty and a strong work ethic.
Oscar: grey gelding
Buddy: brown gelding
Blaze: Pally mare
names needed:
four:
The men next door at killkarney
Alex Ryan
Alex Ryan is the eldest son living on the neighboring property Killarney.
He works there, flying the company helicopter during mustering, after being
expelled from two of the best boarding schools money could buy. Alex has
inherited the larrikin side of his father, and knows he'll inherit Killarney.
There's a wild, mischievous streak in him – he can never resist stirring the
pot and sincerely believes he's as tough as his father, and stronger than his
brother. Alex is a natural horseman who is obsessed with the gladiator–style
competition of rodeo riding. He dreams of fame and fortune and is well known
around the rodeo circuit as a daredevil. Despite being a larrikin, or perhaps
because of it, Alex fits in well with men from all walks of life and his natural
affinity with the land earns him the respect of those who work under him at
Killarney. Alex's bad boy image makes him a favorite with women but he has a
mate–like relationship with Claire, considering her to be his best friend. He
sees Tess as a romantic and sexual challenge and when this becomes obvious, Claire
feels strangely betrayed.
Nick Ryan
Nick is Alex's younger brother. He has inherited his father's head for business,
but an accident as a teenager, caused by a dare from Alex, put him in hospital
for six months and left him with a limp. Nick graduated from University with a
double degree in Agronomy and Business and, despite his bad leg, still takes an
active part in running the property. Nick is dedicated to making Killarney the best,
adapting modern farming and breeding techniques. Nick is well positioned in the
farming community and hold seats on influential committees, which sometimes mean
he travels overseas. He enjoys helping his father run Killarney and they share a
closeness he might never have expected. Nick is a quiet, intelligent man with a
steely will. He's unaware that women see his limp as a warrior's scar which they
find very attractive. He secretly adores Claire and has no problem agreeing with
his father's wish that they should marry. When Tess arrives and focuses her
attention on him, Nick is dismissive until he realises Alex is interested in
Claire's long-lost sister – and the competition is on again. He's shocked to find
Tess becoming much more important to him than a winner's trophy.
not much of a rider since his rodeo accident has trouble getting off, that is
if he manages to get on at all.
(rather then having two ranches in seperate threads ill make drovers and killkarney joined cause tess marries nick and clair marries alex.)
Last edited by Admin on Tue Sep 22, 2009 5:27 am; edited 1 time in total
chad and his twin sister Lisa 17 yrs.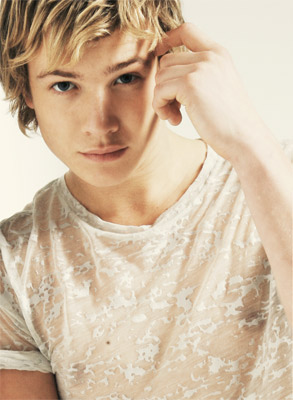 Eragon, 15yrs
Espana Malory
Age16
Nick name: Esp (espt)
History: car accident killed her mother father and sister, and had her right leg ampuated from the accident
likes animals especialy horses and dogs.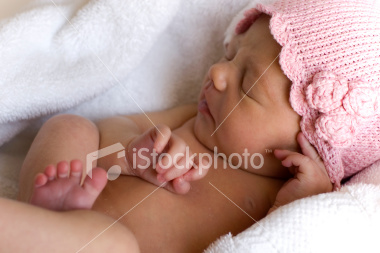 .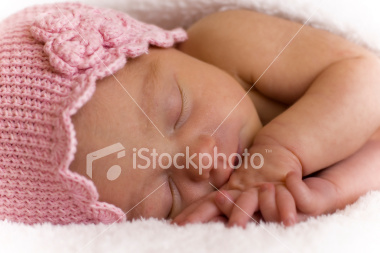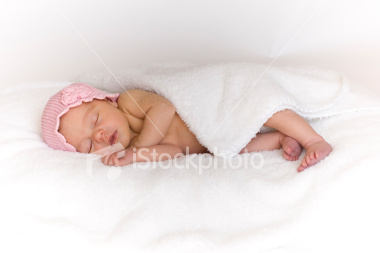 when she's older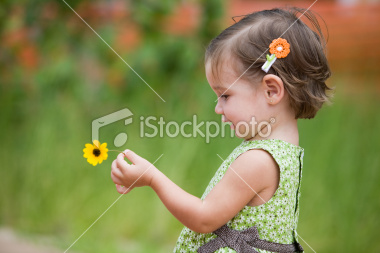 Kate White
18 years old
Baylee White
17 years old
Janie Hansen
14 years old
orphaned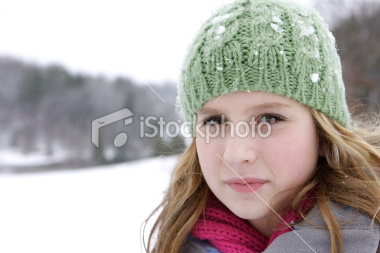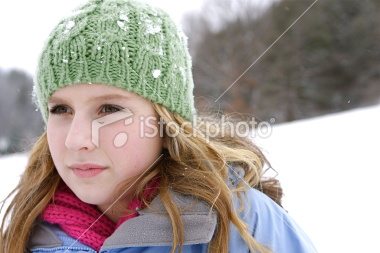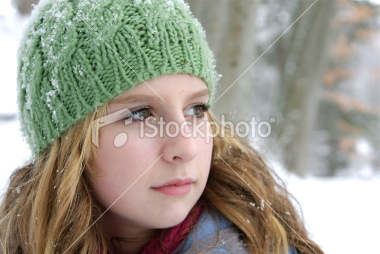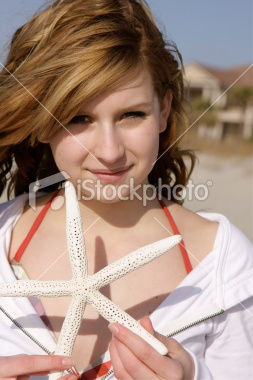 Cale Crane
female
11
Here's her with her horse
Cassidy:
Carlos Santino
Asher Staff
Stewart Winhousing
Willa Holland
Crystal Brown and her pup Deisel
Jessica AKA "Honey"
Has a "cowgirl up " attitude and hates sissy chiskc and fellas
Kirsty (left) and Kelly
(Horses Amegio and Bandit (Left and right))
Link 26
Jason 28
Bella Lawson
http://ia.media-imdb.com/images/M/MV5BMjA2NjAzMDc0N15BMl5BanBnXkFtZTcwNDI1Mjc1MQ@@._V1._SX450_SY300_.jpg
12 year old girl mother died in car accident and father recently died, she run away from her "was to be step mother" along with her mums horse Apache Wind and her dog Atticus
Name:May
Age:20
Gender:Female
Hair:Brown
Skin:tan
Pic:
Lindsey:(with her horse Runs Like a Hawk Flys)((Hawk)))
20
Name:Mckensie
Last Name:Britin
Age:16
Gender:Female
Hair Color:Blonde and brown
Description:Skinny,Nice chest,Brown eyes.Nice.
This is Camryn <<<<<<<<<<<<<<(left)(28)
>>>>>>>>>>>That's Tamera(right)(28)Jesse
Cody
Nolan
Kimberly Starzl
Female
20
She is very smart ,outgoing and one of a kind.She is loving to all animals and creatures.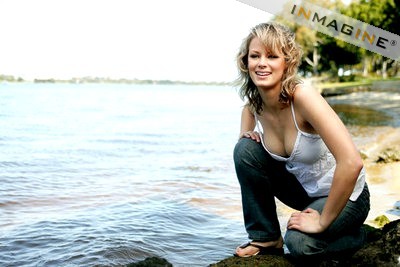 Alexis BryMent
Female
25
She is a great girl to know but can get an anger sometimes.
Carly Hintsky
Female
21
She is very sweet ,loving and outgoing .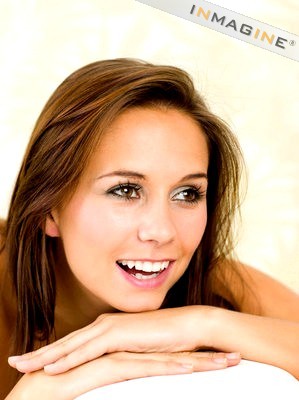 Mitch<<<<<<<<<<<
http://www.ohlalamag.com/.a/6a00e54fb7301c883400e5541eddc38834-800wi
Anthony>>>>>>>>>>>>>
David Archuleta
Andrew:
Ned Thieriot
15
Story:Parents died in a car accident.He lived .He was 3.
Devon
14
Story:Parents were killed in a bank robery.when he was 5 .He has been moved around alot.
Danielle Panabaker
15
Story:Parents Drowned at their lake house.They never made a will because they were really young.They died when she was 3.
Rachel Leigh Cook
15
Story:Well,she was put up for adoption when she was born.But her mom(the 2nd one)died of cancer.And dad went to jail so she has been moved around.
when she was 5
(left is Nate)(Middle is Jeryn)(Right is Justin)
Justin is 26
Nate is 28
Jeryn is 24


Similar topics
---
Permissions in this forum:
You
cannot
reply to topics in this forum